Hot Ones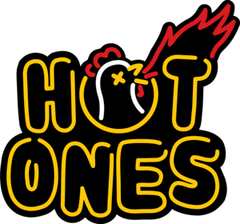 ** These are pre-order products.  As such, they should be ordered separately. **
On the pre-order for orders less then $7,000 we will collect shipping at checkout
for delivery customers.  However. if you place a normal order in December that
totals over $7,000
,
Century 
Snacks will rebate the shipping on the pre-order
and both
shipments will ship free.
Snak Club is the only nut and salty snack manufacturer licensed to use Hot Ones branded hot sauces as seen on their television show.  These innovative and tasty Hot Ones co-branded snacks are only available through Century Snacks.
| Product Image | Product Name | Brand/SKU | Price | Quantity | |
| --- | --- | --- | --- | --- | --- |
--------------------------------------------------------------------------------------- Add Set To Cart By Clicking Here -------------- >>>
0 Items